Manuscript Collection # 65
Box# - unassigned at this time, unprocessed collection
Content Summary: A small collection, consisting primarily of photographs and only a few letters, graciously donated by the Rev. Tony Mattia. Regretably, Boettner had directed a relative to destroy the contents of several filing cabinets containing his papers. Thus what is gathered here is what remains of Boettner's life-work, apart from his published works. If you have letters from Dr. Boettner that you would consider adding to this collection, please contact us.
Span Dates: 1899, 1917 - 1990
Access Restrictions: None
Collection Citation: Boettner Papers, PCA Historical Center.
Finding Aid is normally located in folder number 1 of each box.
Biographical Sketch:
Loraine Boettner was born on 7 March 1901 in Linden, Missouri, a small town about seven miles northwest of Rock Port, Missouri, the son of Mr. and Mrs. William Boettner. His grade school education was at the Lone Cedar and Fairview schools in rural Northwest Missouri. He next attended Tarkio High School, followed by a brief course in agriculture at the school in Columbia, MO, intending at that time to become a farmer.

Mr. & Mrs. William Boettner,

parents of Loraine Boettner.

Photograph dated 26 September 1899

Loraine Boettner, 1917, age 16.

1918 agricultural class in Columbia, MO
5Dr. J. B. Work, one of Boettner's professors at Tarkio College

But recognizing a need for further education, he entered Tarkio College, a Presbyterian school in Tarkio, Missouri. Boettner graduated from Tarkio in 1925 with a Bachelor of Science degree, cum laude. It was while he was at Tarkio that he was mentored by one of the professors there, Dr. J.B. Work. Boettner would in later years tell visitors that it was under Dr. Work's instruction that he became a postmillennialist.




---


[Tarkio College opened in 1883 and closed it doors in May of 1991. There is apparently the possibility that the school may yet reopen in a reorganized form, with a new name: Tarkio Valley College.]
By graduation Loraine Boettner was beginning to explore the possibility of God's call upon his life, and so he entered Princeton Theological Seminary in Princeton, New Jersey in the fall of 1925. As a student there, he joined one of the dining clubs, known as the Warfield Club. Boettner spent a total of four years at Princeton, graduating from there first with the Th.B. degree in 1928 and then the Th.M. degree in 1929.




5Photo of the students of the Warfield Club, circa 1926. Loraine Boettner is on the left at the back of the grouping, with an arrow pointing to him. The Princeton dining clubs began as a way of feeding the students, but later became much like fraternities.

Princeton Graduate Loraine Boettner on the steps of Stuart Hall.5
This photograph is probably upon the occasion of his graduation in 1929 with the Th.M. degree.
It was his Th.M. thesis which later became the core of his first book, The Reformed Doctrine of Predestination.
Mr. & Mrs. Boettner at their wedding,

15 July 1932

Upon completion of his work at Princeton, Boettner took a position as Professor of Bible at Pikeville College in Eastern Kentucky, teaching there from 1929 until 1937. It was while there that he met and married Miss Lillian Henry, a native of eastern Tennessee who was also teaching at Pikeville. During his years at Pikeville he also worked to complete his first three published books. These were The Reformed Doctrine of Predestination (1932); A Summary of the Gospels (1933) and The Inspiration of the Scriptures (1937).
| | |
| --- | --- |
| Though we are unclear at this time as to why, the Boettners moved to Washington, D.C. later in 1937, and resided there for eleven years. During these years he continued his writing, and from 1942 to 1947, Loraine worked for the Treasury Department. Quoting from the biographical account provided at Rev. Boettner's funeral, "Those years included the Second World War, 1939 until 1945, at which time the United States gained a complete victory over both Germany and Japan. Those were most interesting years to be in Washington, as that city was then, in effect, the capital of the free world, with intense activity national and international." | The Boettner's home near Washington, D.C., 1937-1948. |
In 1948 the Boettner's moved again, this time to Los Angeles, California on account of Lillian Boettner's failing health. The move to Los Angeles was apparently a matter of convenience, as two of her sisters lived there and had volunteered to assist with her care. Mrs. Boettner's health continued to decline until her decease in 1958. Upon his wife's death, Loraine saw to her internment at the Linden Cemetary outside of Rock Port, Missouri.
From 1958 until his own death in 1990, Dr. Boettner lived a quite life in Rock Port. In 1933 he had been awarded the honorary degree of Doctor of Divinity by Tarkio College. The added honor of a Literary Doctorate was conferred by Tarkio in 1957, a year before his wife's death. Though his books had sold modestly well up to this point, it was really the years after returning to Rock Port that Dr. Boettner began to enter into the ministry for which he is so fondly remembered.
5Dr. Boettner at his desk signing a copy of one of his books. To his right is the old Underwood typewriter which was

used to write several of his later books.

For the remaining 32 years of his life, he generously sold his books at cost to any who wrote to ask for them. In doing so, Boettner made good conservative theology readily available at a time when such material was often difficult to come by. Through his writings, he served to popularize the Reformed faith and influenced literally tens of thousands of men and women around the world. In some weeks, as many as 800 orders would arrive at the Tarkio Post Office, and Dr. Boettner would single-handedly sign each book, then wrap and ship it. He was generous to a fault, and was always glad to entertain the occasional visiting student or scholar, always at his own expense. Dr. Boettner was as well a very humble and unassuming man. He would want us to be careful to point out, and we concur, that in paying him this attention, our purpose is not to emulate Dr. Boettner, but rather to give praise to his Lord and ours, for the work that God accomplished through one of His servants.
| | | |
| --- | --- | --- |
| Subject | Box | File |
| School Photographs, 1929 | | 2 |
| Miscellaneous items | | 3 |
| Correspondence Regarding Boettner's Death, 1990, Including letters from Ernest Reisinger; Maurice Roberts; Albert Martin | | 4 |
| Mattia, Tony, 1979-1988, Correspondence | | 5 |
| Boettner, Loraine, 1954, History of the Boettner Family | | 6 |
| Personal Photographs | | 7 |
| Funeral Service for Dr. Boettner [Rockport, Missouri], 1990, Photographs | | 8 |
| Rockport, Missouri, 1990, Photographs of Town and Surrounding points | | 9 |
| Boettner, Loraine and Lillian, Wedding Photograph | | 10 |
| Boettner, Loraine, circa 1937, Portrait Photograph | | 11 |
| Boettner, Loraine, 13 January 1956, Portrait Photograph | | 12 |
| Boettner, Vina and William [parents of Loraine Boetter], 26 September 1899, Photograph | | 13 |
| Boettner, Loraine, 1917, Photograph at Age 16 | | 14 |
| American Standard Version, Correspondence regarding Dr. Boettner's 1901 ASV Bible | | 15 |
| Funeral Service for Dr. Boettner, 1990, Pressed Flowers | | 16 |
| Funeral Service for Dr. Boettner, 1990, Audio Tape of Funeral Service, 5 January 1990 | | 17 |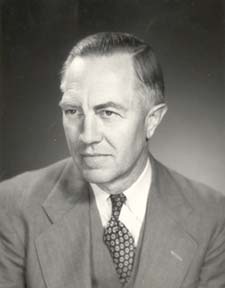 Loraine Boettner
7 March 1901 - 3 January 1990